Free camp at Mathra . Peshawar where Habib Physiotherapy complex
and ICMS Lions Club jointly arranged this camp . Diabetes.CVA RA OA
and multiple casses were examind and advised accordingly.
Dr Hafiz Yasin PT Dr Said Khaliq PT and Dr Usman khurahid PT actively participated.
MMI arranged a very Informative lecture for the
students and faculty of different institutions. The topic was Introduction to Osteopathy.
Resource person ;SYLVIE ERB, US Based osteopath/therapist.
Sports Week at M.M.I 2019
HIRS Team Visit at M. M. I.
16th October, 2017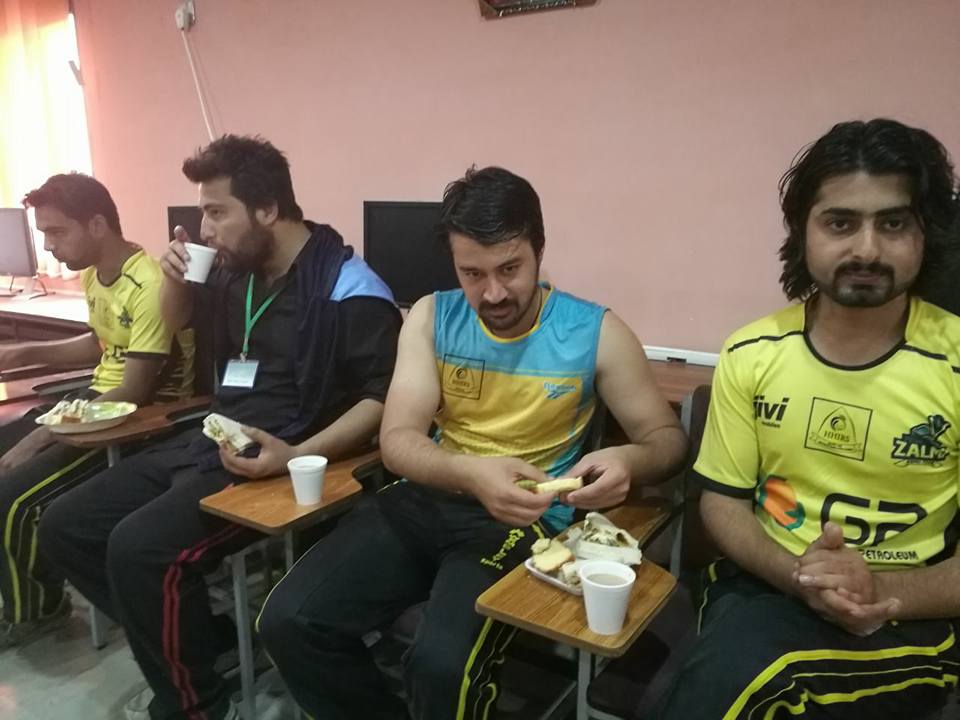 Seminar on PEDIATRIC ORTHOTICS
at MMI with collaboration of ISPO and RCPD
Facilitator Mr Shad Mohammad Khan (UAE)
29th December, 2016


Eid Meelad un Nabi (SAW) at MMI
23.12.2016


Another Success by Mahboob College of Physiotherapy
MoU Signed between FATA and MCP
2 Years Physiotherapy Technician Training Course
for FATA Students



One Day Workshop for MMI Faculty
Topic "HOW TO WRITE A SCIENTIFIC RESEARCH PAPER"
Keynote Speaker: Prof Khan Alam, University of Peshawar
on 19th November, 2016




2 Days First Aid Training By Dr Roshan (Trainer PRCS)
Special Thanks to Mr Ahmad Director (PRCS)for arranging this training at MMI

M. M. I. Management Committee Meeting
Chaired by Dr. Mahboob ur Rahman (Chairman M. M. I.)

PP DPT - First Batch




INAGURATION CEREMONY OF NEW ACADEMIC BLOCK
AT MAHBOOB SCHOOL OF PHYSIOTHERAPY BY
GANDHARA UNIVERSITY OFFICIALS ON 6th March 2014


Visit by NAVTEC OFFICIALS on 27th November 2013



WORLD DISABILITY DAY 2012 AT Mahboob School of Physiotherapy


AWARDS & CERTIFICATES




WORLD DISABILITY DAY WALK 2013 AT Mahboob School of Physiotherapy



SEMINAR on WORLD DISABILITY DAY - 2013 at HAYATABAD MEDICAL COMPLEX - PESHAWAR


Guests speaking on World Disability Day 2013 Seminar at H. M. C., Peshawar



Religious Activities